We are a specialist legal aid firm but can also
help clients who may not qualify for legal aid.
We will continue to help those who need
public funding for advice and representation.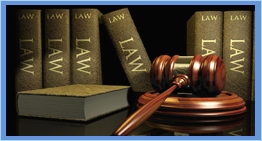 Criminal Law Solicitor in Leeds

Legal Aid and Fixed Fee Solicitors in Leeds
Our criminal department can deal with your case from the first attendance at the police station right through to the very end whether that is in the Magistrates Court or the Crown Court. We are available any time, day or night, 7 days a week, to provide you with advice and assistance you during your interview.

Our team of solicitors appear in the Magistrates Courts on a daily basis dealing with all kinds of cases from driving offences to the most serious of offences. They are very experienced and can represent you at any type of hearing. We will always do our best to ensure your interests are protected and you receive a fair trial.

We are primarily based in the Leeds Courts but we can travel to other areas.

We have a number of solicitor advocates who have trained and been awarded their higher advocacy rights so they can represent you in the Magistrates and Crown Court giving you continuity of service.

The dedicated support teams for both the Magistrates Court and the Crown Court ensure that your case is fully prepared at every stage of the proceedings and will be there for you when needed.